Wildlife Spotting on Islay
7th March 2019
Scottish Wildlife
Islay is home to some truly magnificent natural beauty and Scottish wildlife. The island is a hot spot for wildlife and birdwatchers throughout the world and renowned for its offering of diverse and rare wild inhabitants. Planning a trip to Islay? Keep reading to find out more about wildlife spotting on Islay.
Grey Seals
Islay is the perfect place to observe grey seals in their natural habitat. With a colony native to the island, the seals have become fairly accustomed to a human presence and as such are happy to come within close proximity. Be warned – grey seals have a nasty bite and will not stop at anything to protect their young. It's always important to remember never to approach a seal pup, even if it's on its own as if your scent transfers to them, when the mother seal returns, she is likely to reject her pup. If you're worried that a seal pup has been abandoned, stay downwind, so as to prevent your scent scaring away the mother and keep an eye on the baby. If you're confident no mother is returning, then call the Scottish SPCA on 03000999999.
The best places to spot grey seals on the island are Port Wemyss and Portnahaven, as well as around the bays between Lagavulin and Artalla. Seals can also be found at Loch Gruinart nature reserve. Keep your peepers peeled as if you're lucky you may even spot some basking sharks or dolphins, although, chances of spotting these species are considerably more in a boat.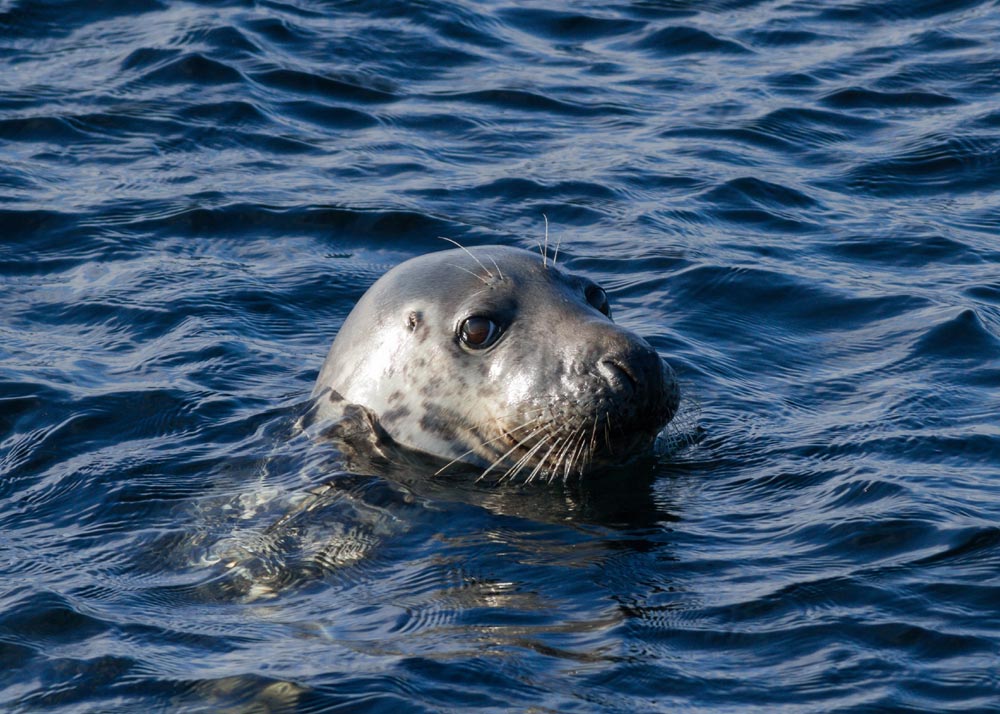 European Otters
If you're seeking ot-ta wildlife, then Islay has a treat in store for you! A bad pun aside, Islay is a prime place to spot a European otter or two!
The otters on the island are notoriously tricky to spot, but if you wait a while, you are likely to be rewarded for your patience. You might spot them on the north of Bunnahabain, or on the Caol Ila beach.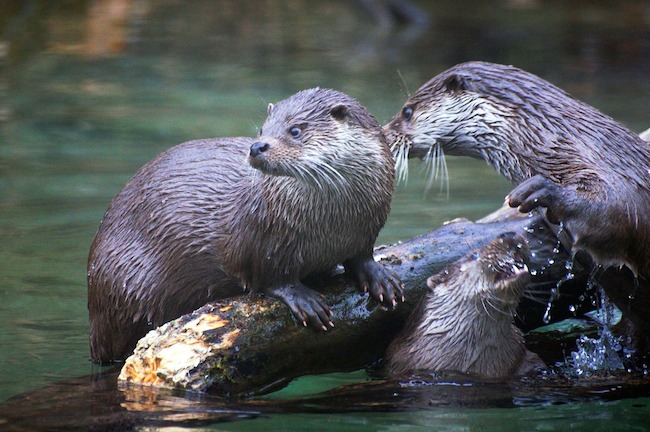 Deer
Of course, no trip to the Scottish Highlands and Islands would be complete without spotting a stag! You may spot these majestic creatures throughout the island, but they can be very shy! The island is home to three species of deer – Fallow, Roe and Red deer. These species can be found all over the island and are a great challenge for those looking to add to their photography bucket list.
Brown Hare
The beautiful species of brown hare are all over the island. Easily spooked like the deer on Islay, the best time to sneak a peek at a brown hare is during dusk in the vicinity of Loch Gorm. Take things slow on the road as these adorable mammals may jump out onto the road! If you're lucky, you may even be privileged to watching the hares play together in groups.
Islay Accommodation
Are you planning a trip to do some Scottish wildlife spotting on Islay? Why not book in and stay at one of our beautiful self-catering cottages? Please get in touch to find out more about booking with us.
Get in touch >
You may also be interested in...