Beautiful Islay villages and towns to visit
24th January 2022
Beautiful Islay villages and towns
Are you planning a trip to Islay? If so, then make sure you don't miss out on some of the beautiful Islay villages and towns here on the Island. There are little hamlets, villages and towns dotted all over Islay, and they are all within easy reach of each other by car. We've put together some of our favourite places to visit – and what to do when you get there!
Port Charlotte
This is regarded by many as "the most beautiful village" on the island. It was founded by the Member of Parliament and Laird of Islay, Walter Frederick Campbell in 1828. This charming little place was named after Campbell's mother, Lady Charlotte Campbell Bury. A slightly larger village on the island, it was built to house the workers of the Lochindaal Distillery, which opened in 1829. You may have heard this distillery referred to as the Port Charlotte Distillery, or Rhinns Distillery. And sadly, this was one distillery not to last… it closed in 1929, just over 100 years from its opening. But its buildings still remain and some are now in use by a Youth Hostel and the Islay Natural History Trust.
Port Charlotte is where you will find the Museum of Islay Life, documenting life on the island over the past 12,000 years. Exhibits include reconstructions from archaeological excavations of prehistoric sites on the island. It's a fascinating look at how people used to live here on Islay.
Bruichladdich and Port Charlotte
And of course, Bruichladdich Distillery bought the rest of the old Lochindaal Distillery buildings and have created a new whisky distillery and gin distillery. As such they have become a very popular whisky brand from Isaly… and gin! The Botanist is now one of Scotland's most popular gins. Here you can enjoy super tours, cocktail making and tasting sessions, and a wonderful shop.
Bruichladdich
Port Charlotte is a wonderful village with a distillery at its heart. And it is well connected to Bruichladdich. So, how did this popular distillery come about? Well, the original whisky distillers of Bruichladdich Built in 1881, by brothers Robert William and John Gourlay Harvey. What's more, it is likely that Bruichladdich was specifically designed to produce the purest unpeated spirit possible. But the distillery has been opened and closed variously throughout the years. In more recent years it has been taken over by the drinks giant Remy Cointreau, and today it is a successful business.
It is a place you can visit on your trip to taste and buy some delicious drinks. Tours are available when possible, but it is wise to get in touch beforehand to check they are running.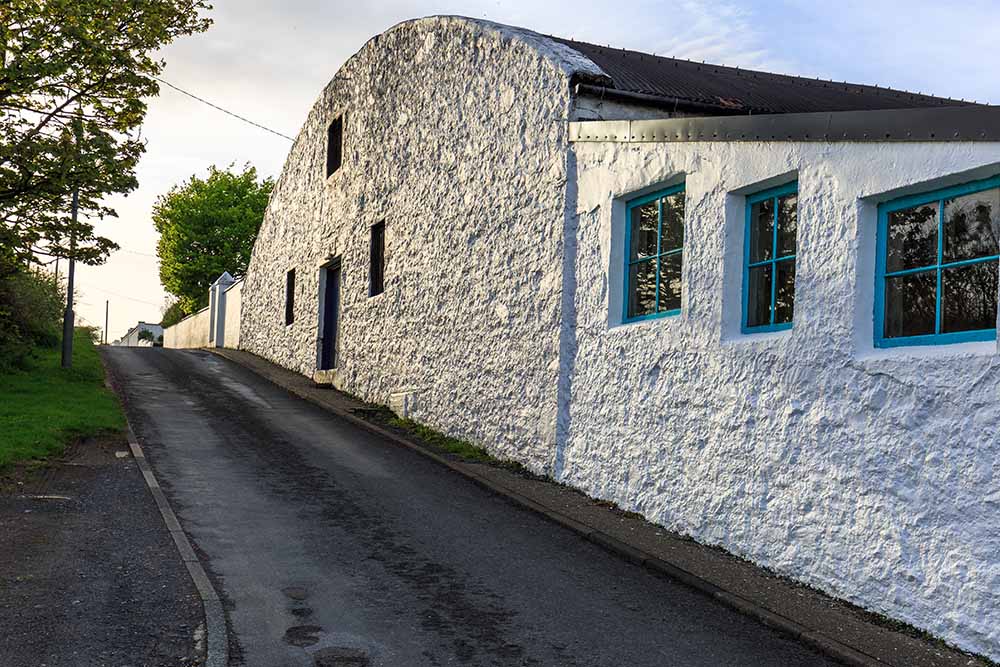 Portnahaven Village
These are two separate villages close together that share many things – including a church! Each village has its own entrance (you can choose which side to enter from yourself!).
Portnahaven has a small sheltered harbour which is often home to grey seals basking in the island sun. Along the seaside, you'll enjoy whitewashed houses looking out over the water. It was built during the 19th century, as a fishing and crofting villager and offers a slice of history for explorers. So, step back in time and walk amongst the quaint buildings whilst listening to the waves lapping on the rocks. Or, take to the water's edge, and stunning enjoy views of the opposite bay of Orsay Island. And here you will also find the famous Rhinns of Islay lighthouse, which was built in 1825. Still today the lantern can be seen some 40 kilometres away at sea. This is a great spot for a walk and a picnic on the rocks, whilst spotting for seals.
Neighbouring Port Wemyss
And whilst you are down this way, pop along next door to the lovely Port Wemys, built in 1832. Again, this village was built to encourage fishing and take people away from farming the lands. And as a fishing village, the catch would be cured and traded in Ireland. As such, the village has strong ties with the Irish and enjoys a Celtic shop.
As well as plenty of history, in Port Wemyss you will find a coastal path that is great to stroll along; it's not a long path, but over its course, you might be lucky enough to spot dolphins out at sea. With these villages being so close, in past times, they shared one church, but with separate doors for the people of each village to enter.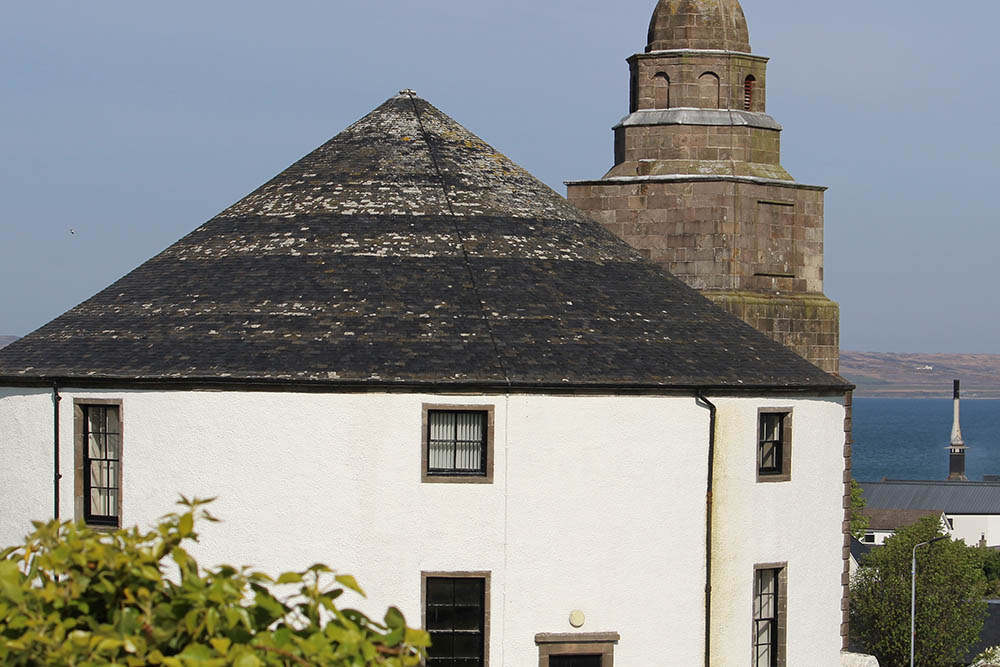 Kilchoman
Home of Islay Cottages, Kilchoman is an area of Islay that is one of the most ancient on the islands. Although the current church was built in 1827, an older medieval church existed on the site before then. Nearby is our wonderful Machir Bay which has both a rocky area and sandy beach. It's also the site of many shipwrecks!

Nearby, Kilchoman Distillery produces its delicious single malt whisky. It's a great trip out, especially if you are staying with us at Kilchoman House. Set in 37 acres and over 200 years old, it's a great place to kick back with a dram and enjoy the serenity island life can offer.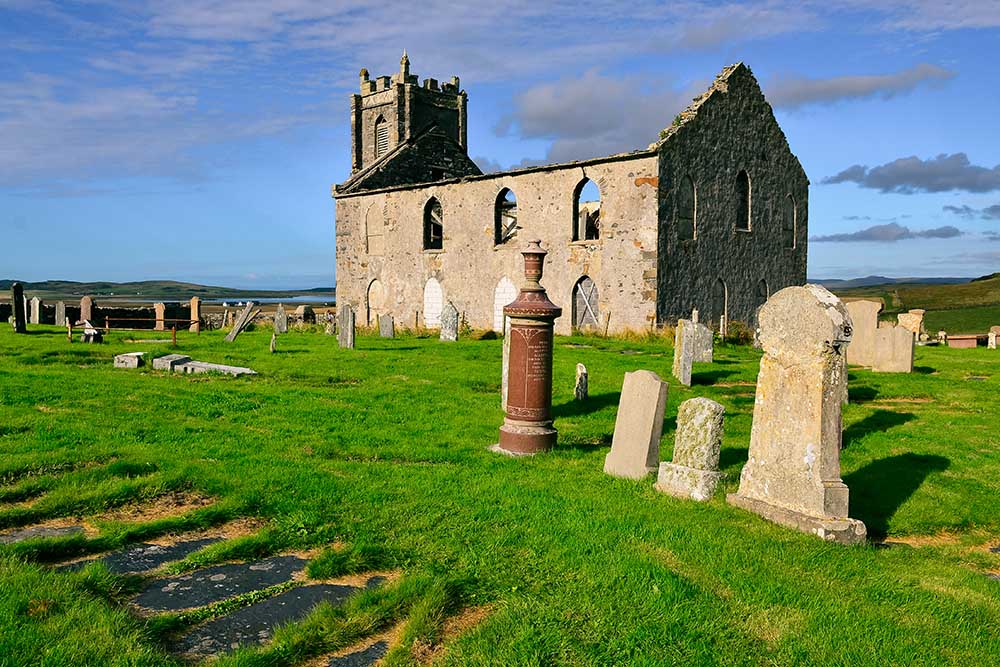 Ardnave
Ardnave Point is a wonderful area to visit if you enjoy history. It is here in the sandy grasslands of the Ardnave peninsula that evidence of intermittent human activity spanning some seven thousand years from Mesolithic times to the Early Historic period has been found. Some of the objects found here, including a hearth, are on display in Islay Museum.
There is some wonderful walking along this part of Islay's coast, with plenty of wildlife to be spotted. Keep your eye out for mysterious-looking pools, which were once used to keep lobsters fresh for sale!
Bowmore
The capital of Islay is Bowmore, and it is very likely that you will visit this town at some point during your stay. There are around 1,000 people who stay here, and so the town has all the facilities and amenities that you could need.
One particularly pleasant thing to do here is to visit the Bowmore Round Church. They say it is round so there are no corners for the devil to hide in! It's beautifully decorated and is certainly worth a visit. And here you will also find Bowmore distillery and a lovely harbour to explore. Bowmore is one of the main villages on the island of Islay, and as such, here you will find shops, a petrol station, eco-car chargers, and amenities.
And don't forget to also pay a visit to Peatzeria, our very own restaurant and home to delicious Italian food! Peatzeria is one of the most popular restaurants on Islay, and as such is rated the best Islay restaurant on TripAdvisor.
Wherever you visit on Islay, from small hamlets to larger towns, you are sure to enjoy the peace and tranquillity our beautiful island can offer. Islay villages offer the chance to get away from it all and dream of what life could be like living on an island like Islay. Book a stay with us today.
Get in touch >
You may also be interested in...